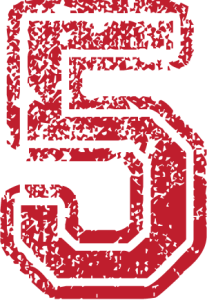 There isn't a day that goes by where I am not asked about Unpub 5. Will there be one? When will it be? Where will it be? Why the hold-up on announcing? With that said I totally understand, and appreciate, your enthusiasm and excitement for the next Unpub- in fact I welcome the questions. I don't, however, want to leave you all in the dark.
So let's tackle these questions as they stand now, shall we?
Will there be an Unpub 5?
Yes Virginia, there is an Unpub 5. No, that is NOT a hint of where it is… but you can tell yourself it is if it makes you happier. 🙂
When will it be?
Sadly, this is a bit difficult to answer at the moment. I can say, with almost 80% certainty that it will be in January (like all previous Unpubs). See below for more details on this.
Where will it be?
This is harder to say as every time we have gotten close to signing on the dotted line, the proverbial rug has been pulled out from under us. We are looking in 2 cities at the moment, one far more than the other.
Why the hold-up on announcing?
We thought we had a place locked down, only to see an insane price point for rental. So that was a no go. Then a better place came along, with a better price, but then became booked the weekend we were requesting (Martin Luther King weekend). So we requested 2 other weekends, and we are now in standstill as we wait to hear back from them. I will say this, they are being helpful and supportive… slow, but  helpful and supportive. I didn't want to announce it in the past, and I am happy that I did not, as I didn't want to recant locations, webpages, advertising, etc. I am waiting until we have a signed on the dotted line and everything is final. I am hoping it is soon… but as I stated they are busy and therefore tend to be slow in responding.
Stephanie Straw is doing the leg work on this, and is doing an AMAZING job. She does large scale event planning for a living, so she is ensuring we get everything we need at a great rate. Unpub 5's future would truly be an enigma without her help. This isn't a request to ask her about Unpub 5, cause she won't tell anyone anything (as I have asked her). So if you have questions, shoot them to me. Steph is working hard to finalize it all, and once that is done then (and only then) will there be an announcement. Trust me, as much time as I have had to build up things on the website- you won't be able to miss it; the announcement will be HUGE.
So trust in us, Unpub 5 is in 'prototype' stage and will be signed, with announcement, in the near future. Until then, continue working on those prototypes as the event is only a meer 8 months away.