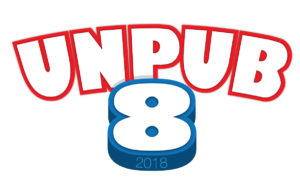 It is the moment you have been waiting for since St. Patty's weekend! The details for Unpub 8 are here, and we are so very excited to finally share them with our wonderful community of designers, playtesters, publishers, and vendors.
But before we do that, how about a little history lesson? As you may, or may not, be aware, Unpub started out in the humble little town of Woodside, Delaware in the community hall of a church. It then moved to an FOP lodge for a year, and then onto St. Thomas Moore High School's cafeteria for two years. For Unpub 5, a change in locale and state was necessary to accommodate the growth of the organization and demand for more space to playtest games. It was at this point that we settled on the Baltimore Convention Center, which continued to be Unpub's home for the last three years. The event has continued to grow in attendance every year. While the BCC has been good to us, we are always looking for what can be better for our designers and playtesters. Due to the high cost of hotels, parking, and food within the Convention Center and the city of Baltimore, the organization began to search for a more fiscally feasible home in 2016.  After a lengthy and careful search, Unpub found a new place for our community and we are beyond excited about the possibilities it has to offer!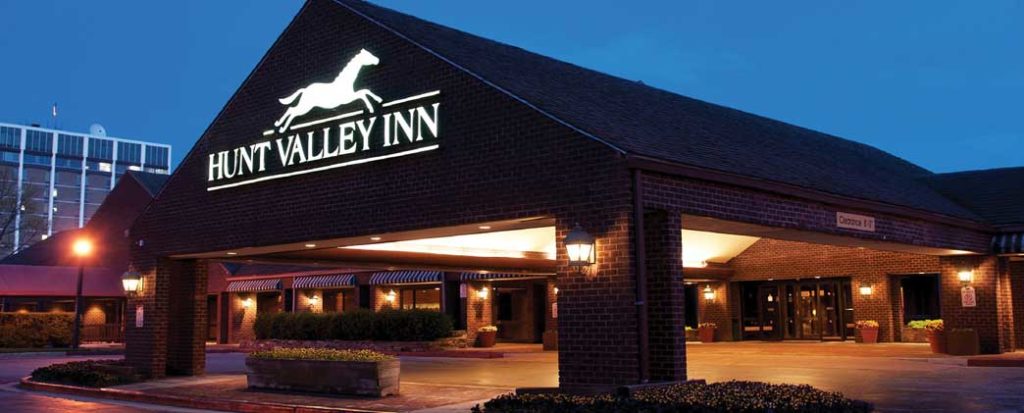 We are extremely pleased to announce that Unpub 8 will be hosted at the Delta Hotels Baltimore Hunt Valley, formerly the Hunt Valley Inn, in Hunt Valley, Maryland, a suburb of Baltimore, from March 22-25, 2018.
While the convention's location has changed, our goals haven't. We still want to ensure that designers have a place for their games to be tested. We fully expect your convention experience will be even better! All the hallmarks of our annual event will still be there. We'll still have tables for designers, open gaming during off hours, and, of course, we'll continue to have our fantastic vendors! To cap it all off, Unpub will continue to be accessible by light rail! We've just moved up the road a bit.
But why the Delta Hotel? The hotel offered the Unpub community a sweet package. How does free parking sound? How does reasonably priced food, or having a hotel room literally attached to the event hall sound? In fact, the hotel is really Unpub's from the top to the basement. Open gaming will keep going and going! We thought it sounded pretty great too. While Unpub is still paying a similar price to that of the Convention Center, we hope a truly free gaming experience to the public will entice more playtesters than ever before, because that is always the organization's number one goal.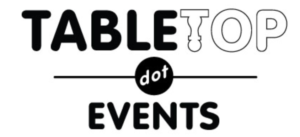 Designer tickets will go on sale on August 8th at 8pm EST. 8/8 @8 for Unpub 8! Get it? Designer Day will, by popular demand, start Thursday evening with a mixer and continue Friday morning including panels and games for designers and VIPs. Doors will open to the public at 3:00pm on Friday and will close at 2:00pm on Sunday.
As always, VIP tickets, registered playtester, and general playtester tickets will be available. General playtesters are always free and, of course, the public is welcome to walk in anytime, starting Friday at 3pm, to try out the sweet layout of games available.