Striking Flint
Designed by:

John du Bois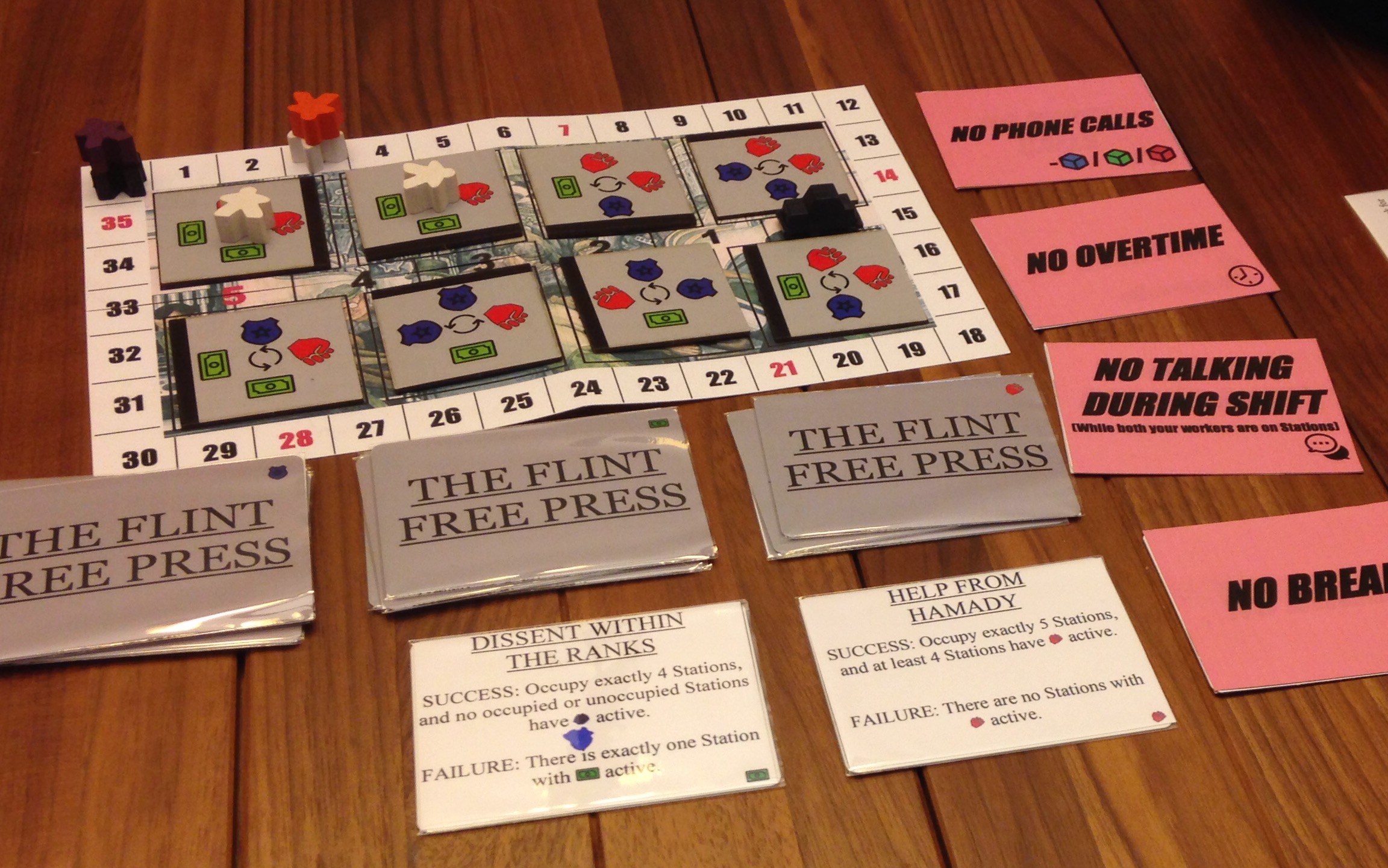 December 1936. Flint, Michigan. The newly formed Auto Workers' Union has been ignored by Generic Motors, the city's largest employer. As a final effort to gain leverage, you and your fellow AWU members must shut the factory down with a sit-down strike – a strike where the workers go to work and occupy work stations so that production can't be completed.

An cooperative worker placement game for 1-4 players.
Feedback Averages
The below numbers are the average scores, rated by the feedback forms collected.