Attack on Wolford
Designed by:

Joe Stanziano
Players:

1 - 4
Ages:

10+
Time:

45-60
Files:

-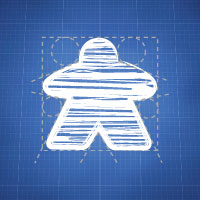 Attack on Wolford is a co-op RPG adventure. The Royal Guard has sent four of its bravest heroes to save the town of Wolford against the recent monster attacks. Will they be able to survive and discover the source of the monster attacks?
Attack on Wolford aims to bring the feel of a dungeon crawl game to the table with less complexity and much shorter playtime. It features turn based combat and multiple party members to choose from.
Feedback Averages
The below numbers are the average scores, rated by the feedback forms collected.