Lineage:1434
Designed by:

Brad Sims & Joe Williams
Players:

2 - 5
Ages:

10+
Time:

1-3 hours
Files:

RULES -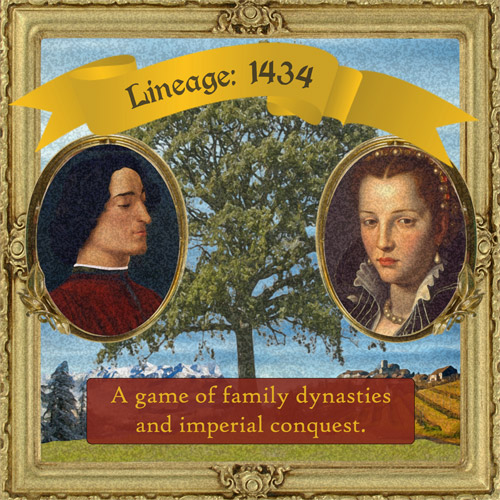 Florence, Italy. 1434. Cosimo de' Medici rises to power as the
de facto ruler of Renaissance Italy. For three centuries, his
illustrious family dynasty would go on to dominate an era,
controlling banks, overseeing trade, funding the arts, and even
producing four popes. In Lineage: 1434, you compete to build
your own dynastic empire.

Explore the world. Claim lands.
Produce resources. Make trades.

Grow your family to become the most powerful dynasty in the world.