Alien Overrun
Designed by:

Kevin Endo & Mark Jindra
Players:

1 - 4
Ages:

12+
Time:

90-120 minutes
Files:

-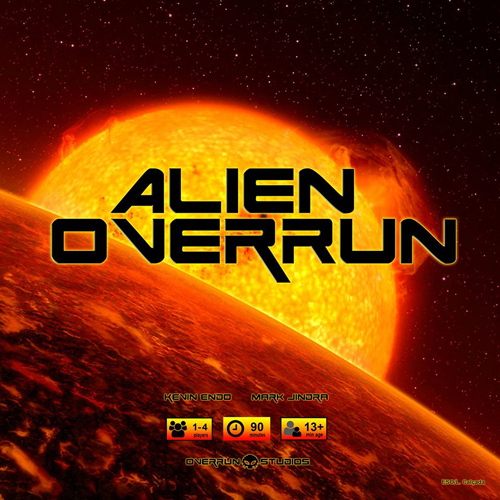 The year is 2084 and you are a member of an elite repair unit operating on the edge of known space. Whenever major mining equipment breaks down your team gets the call.

Your mission; repair the power core before it goes critical. Provided you don't run into any problems you should have plenty of time.

Playtest rules available now. Both print-and-play and Tabletop Simulator available soon.


Feedback Averages
The below numbers are the average scores, rated by the feedback forms collected.