Food Truck Failures!
Designed by:

Josh Kumpf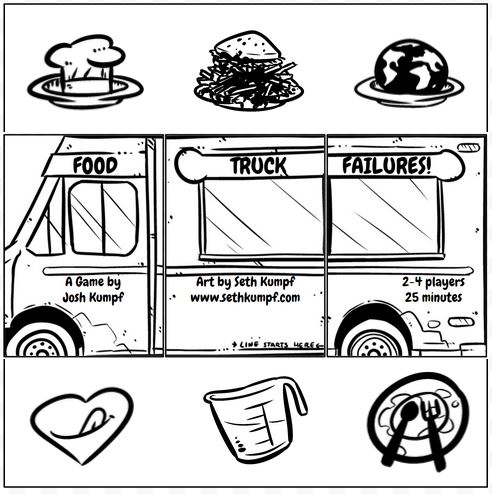 Food Truck Failures is a simple hand management and set collection card game where players take on the challenges of failed food truck owners trying to make as much money as they can before the repo man comes to take their trucks.
Along the way players will have to deal with spoiling food and fickle customers as they call upon their limited ingredient list and novice culinary chops to outwit and outsell their fellow food truck competitors.
Food Truck Failures is an easy-to-learn and easy-to-play game that provides light strategic challenges for 2-4 players. Ages 10+, 20-30 minutes.