Mutiny
Designed by:

Jay Treat
Players:

3 - 10
Ages:

10+
Time:

15 minutes
Files:

-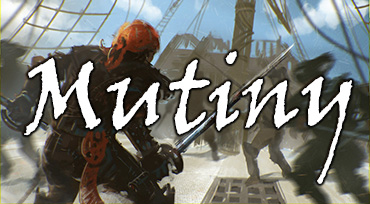 You have five cards to vote for a new captain. Can you read the crew and time your plays to ensure your side wins? Can you trust anyone? The High Seas are the wrong place to be caught on the losing side.
• Simple rules—Deep play
• Conspire with your friends, or double-cross them.
• Perform one feat to change the course of things, but be quick, and be careful.