Compounded - Unnamed Expansion
Designed by:

Darrell Louder
Players:

2 - 5
Ages:

13+
Time:

75 min.
Files:

-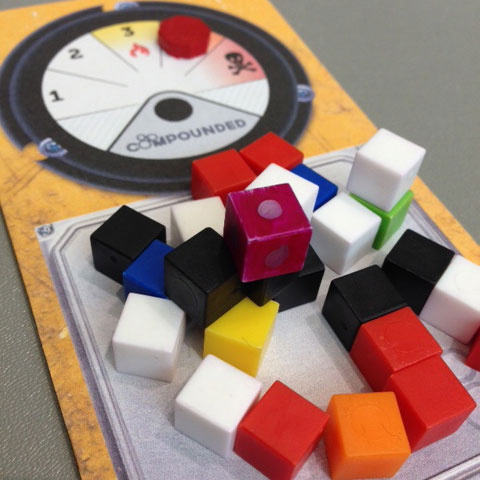 The first 'possible' expansion for Compounded.

This expansion is still in the works but brings in a whole new level of strategy and game play with the inclusion of the Geiger Counter, Polonium, and Radium!
Feedback Averages
The below numbers are the average scores, rated by the feedback forms collected.