Oolong
Published by:

http://blackstrawgames.com/
Designed by:

Black Straw Games
Players:

2 - 2
Ages:

8+
Time:

20
Files:

RULES -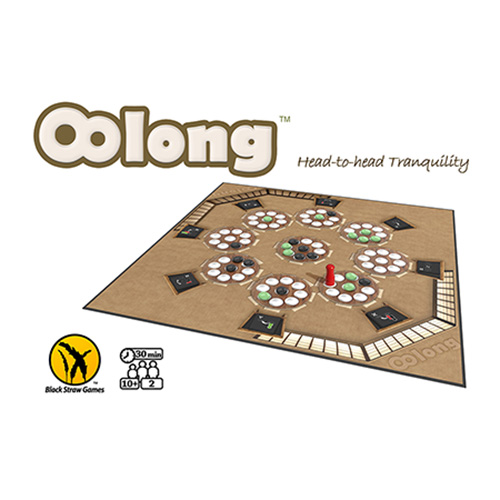 Oolong is an abstract strategy game of area control for two players. You take turns with your opponent placing stones on areas of the board, but your play tells your opponent where they're allowed to play next.

Will you be shrewd enough to conquer the most zones and savor victory?
Feedback Averages
The below numbers are the average scores, rated by the feedback forms collected.