Destruct Sequence, Disengage!
Designed by:

David Fooden
Players:

2 - 6
Ages:

9+
Time:

15 minutes
Files:

-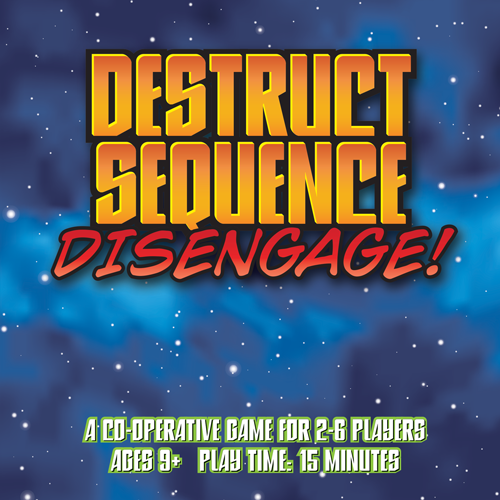 You are the crew of the starcraft Tranquility.
The mischievous ship's cat finds her way into the control panel, demolishing it and activating the self-destruct sequence!

To survive, cooperatively re-assemble the controls in under 15 minutes and issue the command:
"Destruct sequence, DISENGAGE!"