Henchmen!
Designed by:

Daniel Lanza
Players:

3 - 6
Ages:

12+
Time:

30 - 60min
Files:

-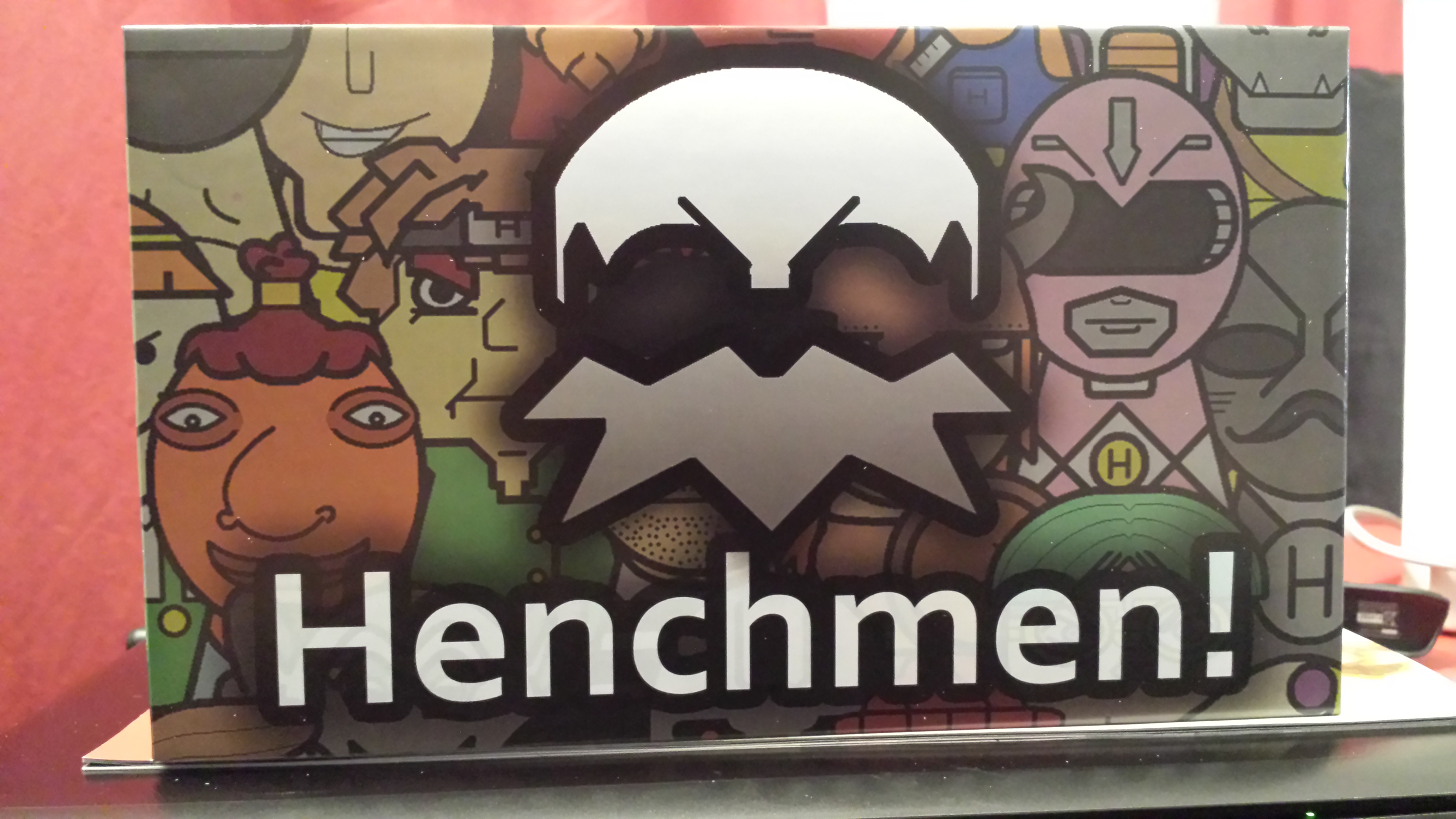 Henchmen! is a semi co-operative, resource management, and pool building card game for 3- 6 players.

This game reminds us how important henchmen are when it comes to attaching lasers to sharks and getting things done that we don't want to get caught doing ourselves!

Henchmen are the backbone of society but they're never appreciated and are often killed, strangled, beat up, or even shot off of high ledges, and this game...won't be any different!

Get ready to enter the Thug Life, hide from the Super Jerk and please Da Boss in this hilarious take on villainy.

Get ready for Henchmen!