City Builders: Rome
Designed by:

Andrei Filip
Players:

1 - 4
Ages:

12+
Time:

60
Files:

-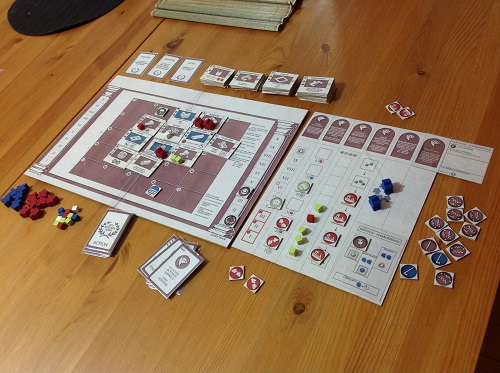 Use clever hand management to build a magnificent city in a newly conquered Roman province. See your buildings grow, your economy prosper and your armies sweep across the land!

Avoid troublesome raiders and barbarian hordes bent on burning you to the ground. Watch out for disgruntled citizens and poor craftsmanship collapsing your buildings.

You will need to carefully balance the needs of the city you are building together with your fellow magistrates, as well as your own selfish interests, because at the end of the game only the richest will return to Rome to claim the Governor title.
Feedback Averages
The below numbers are the average scores, rated by the feedback forms collected.