The Lady with the Dog
Designed by:

T. C. Petty III
Players:

2 - 4
Ages:

16+
Time:

30-45 min.
Files:

RULES -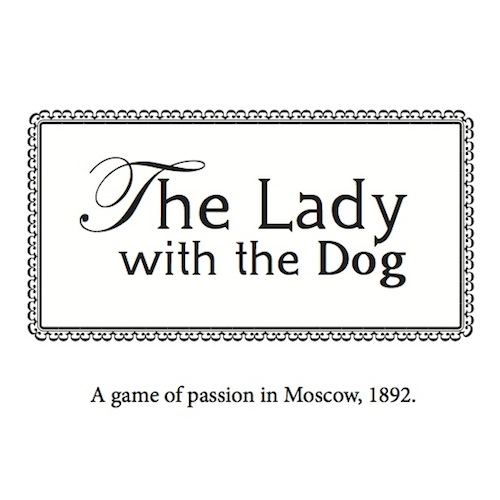 Based on the short story by Anton Chekhov. A game of passion in Moscow, 1892.

It seems that in the Russian middle-class, not everyone is content as they may appear. In The Lady with the Dog players attempt to meet with their Mistress at a secret Location along the Petrovka, while still keeping up with outward appearances. The player that can best navigate the social circles while fostering the deepest affection for their true love will be the winner.

The Lady with the Dog is a thematic, variable action-selection microgame. With minimal components and a different set-up each game, this secret agenda puzzler is the perfect pocket game for discerning adults.