ChromaWerks
Designed by:

George Jaros
Players:

2 - 2
Ages:

6+
Time:

15 minutes
Files:

- PnP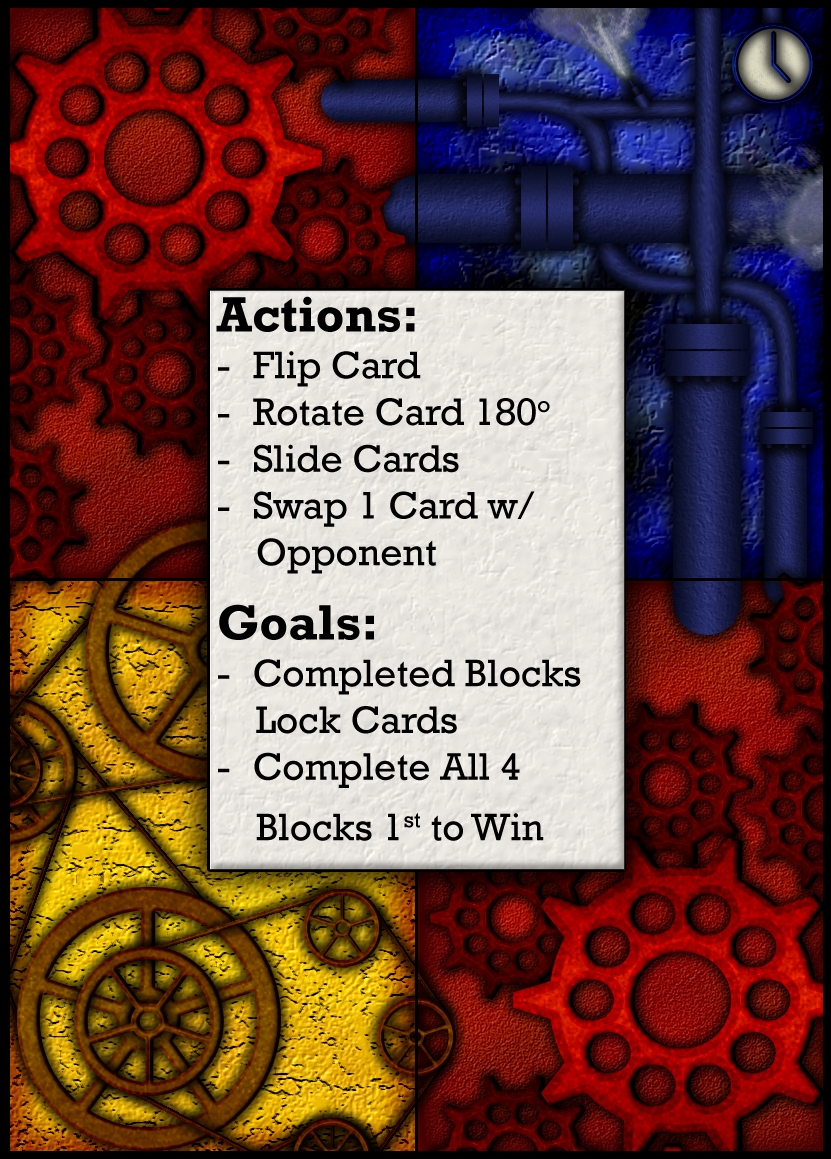 In ChromaWerks each player uses 9 double sided cards (shuffled) to make a 3x3 grid. Each quadrant of each card is a different color and players must take turns completing one of four actions to try to get all four center squares to be solid colors. The old version of the cards had only colors and symbols. The new design has various types of machinery in different colors: Red Gears, Yellow Drive Belts, and Blue Pipes. There are also sections of 'broken' machinery with images of damaged components on a black background.

Download a PnP PDF:
http://www.georgejaros.com/Files/ChromaWerks-Cards.pdf - Full Color w/ Machinery
http://www.georgejaros.com/Files/ChromaWerks-Low-Ink-Cards.pdf - Low(er) Ink Versions (Symbols instead of machinery)

http://georgejaros.com/CG for full rules.