Draoi
Designed by:

Bobby Doran
Players:

2 - 6
Ages:

12+
Time:

60 - 90
Files:

-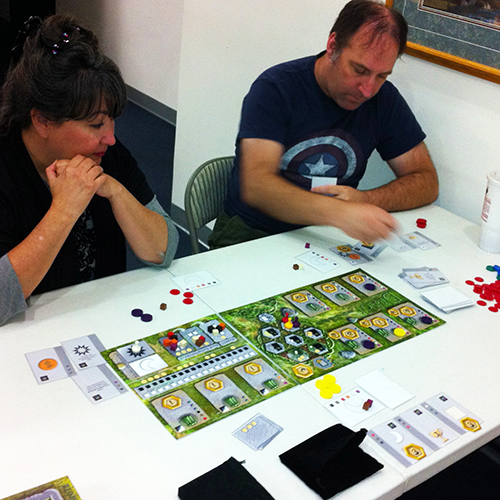 Players are Druids competing in a yearly Rune Spell casting tournament.
Players buy spells from the Masters, gather elements to learn to cast spells, gain benefits from spells cast and earn points for casting spells.

Draoi is a worker placement game, where players are aquiring cards and casting them in their tableau to gain benefits and points. Druids also may build Rune Spells that give them an opportunity to attack other Druids. All of this is done while manipulating the Council's Allegiance.