Exploring Argadnel - Quest for the Orb of Mystery
Designed by:

George Jaros
Players:

2 - 6
Ages:

15+
Time:

5+ hours
Files:

RULES -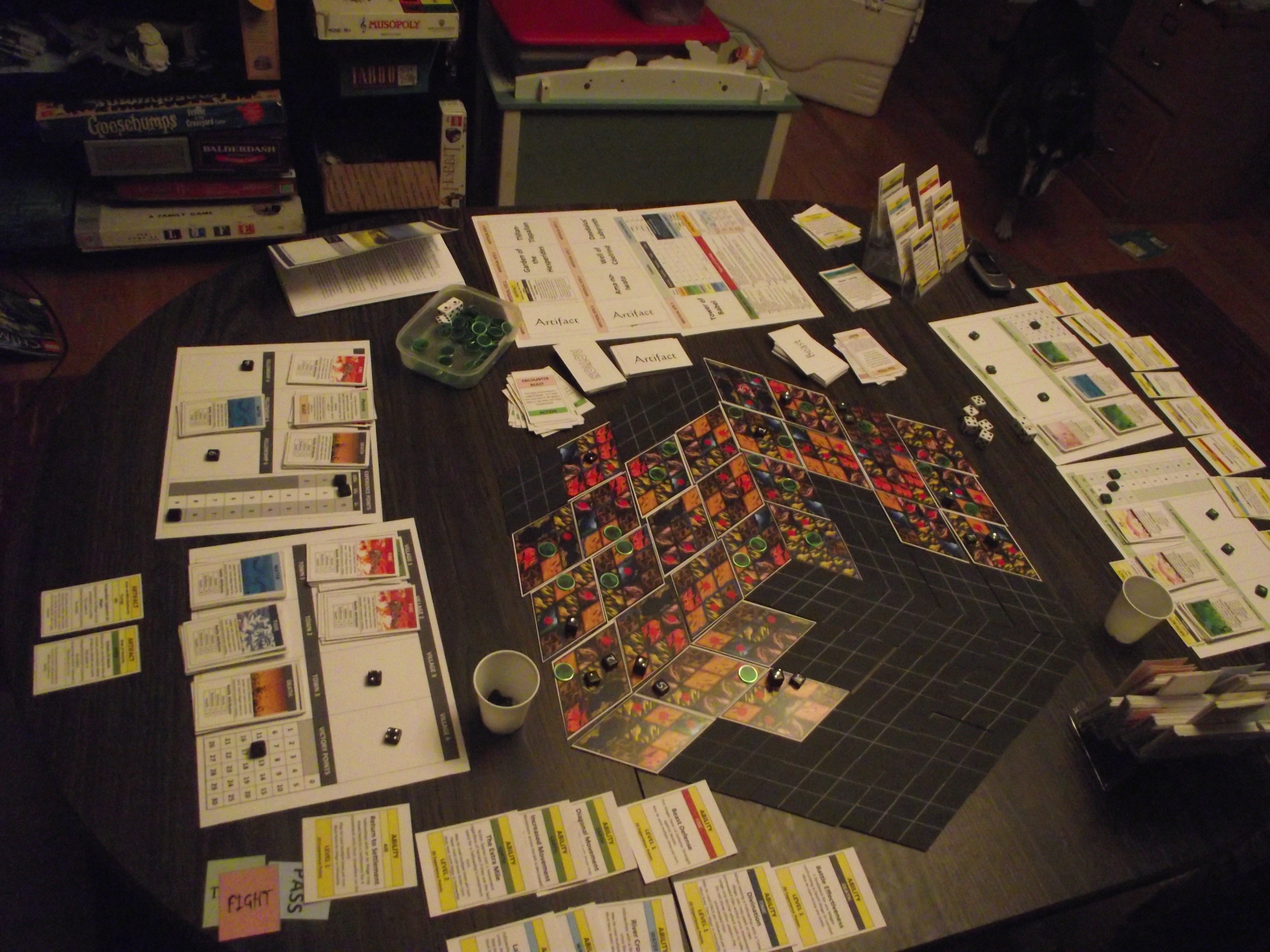 In Exploring Argadnel: Quest for the Orb of Mystery, Fellowships of Mages (users of Magic) explore the game board, moving spaces each turn and discovering what is around them, while searching for places to build settlements and finding magical artifacts. They also encounter magical creatures, make remarkable discoveries and even battle, trade knowledge with, and steal artifacts from opponents. Mages in settlements will research new mysteries, expand the knowledge of already obtained mysteries, produce new Mages, and protect recovered artifacts.
Players earn Victory Points for building settlements and discovering artifacts. 25 victory points are needed to win the game, after all the artifacts at Mystical Sites have been recovered.
Exploring Argadnel: Quest for the Orb of Mystery plays in about 5 hours and is appropriate for 2-4 players (5 or 6 with an expansion) ages 15 and up.

Feedback Averages
The below numbers are the average scores, rated by the feedback forms collected.