Mow Money
Published by:

Mayday Games
Designed by:

Matt Saunders
Players:

1 - 6
Ages:

10+
Time:

45 min
Files:

RULES -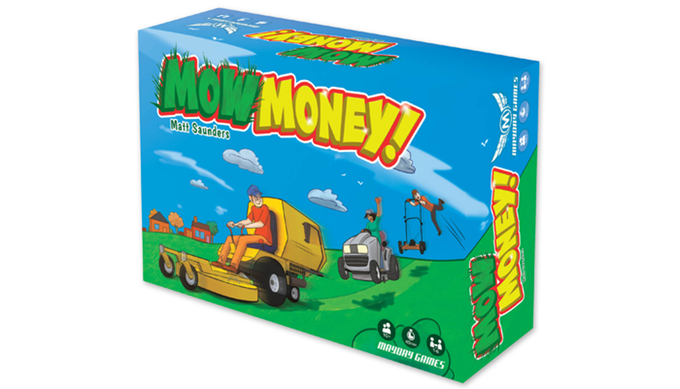 Spring has arrived in Walkerville and the lawns are coming back to full life after the long, cold winter. You and up to five other players compete as start-up landscape company owners armed with a push-mower and big dreams of growing your businesses into landscaping powerhouses. The property owners in Walkerville generally award contracts to companies that agree to work for the lowest pay, but sometimes having a good reputation will sway the auction in your favor. Through cunning management of bids and odd jobs, your goal is to earn the best reputation. And while in this game reputation matters most, in the end, having a few extra bucks won't hurt.

Mow Money, a game of undercutting, is a light strategic card game for 2 to 6 players ages 8+ and plays in 30 to 45 minutes. Featuring an unique lowest-bidder-wins mechanic, players compete to win landscaping contracts.

Mow Money was a finalist in the 2011 Protospiel Card Game Design Contest.

Feedback Averages
The below numbers are the average scores, rated by the feedback forms collected.