What the Food?!
Published by:

www.squirmybeast.com
Designed by:

Peter Vaughan
Players:

3 - 10
Ages:

8+
Time:

30 min
Files:

RULES -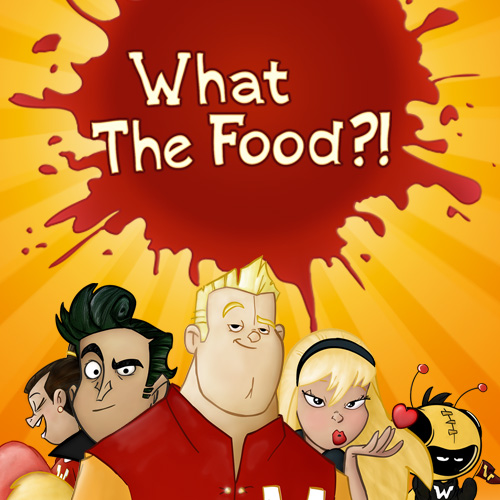 "What the Food?!" is a quick and easy to learn card game for 3-8 players capturing the experience of a classic cafeteria food fight!

Grab food, throw funny combos at your opponents and duck to avoid "humiliation" points! The winner is the person with the LOWEST score.

Play as one of 10 classmates caught in the crossfire, each with their own style! Gain new actions mid-fight and keep an eye out for random school events creating instant chaos!