Prohibition
Designed by:

Neil Roberts
Players:

2 - 5
Ages:

13+
Time:

75 min
Files:

-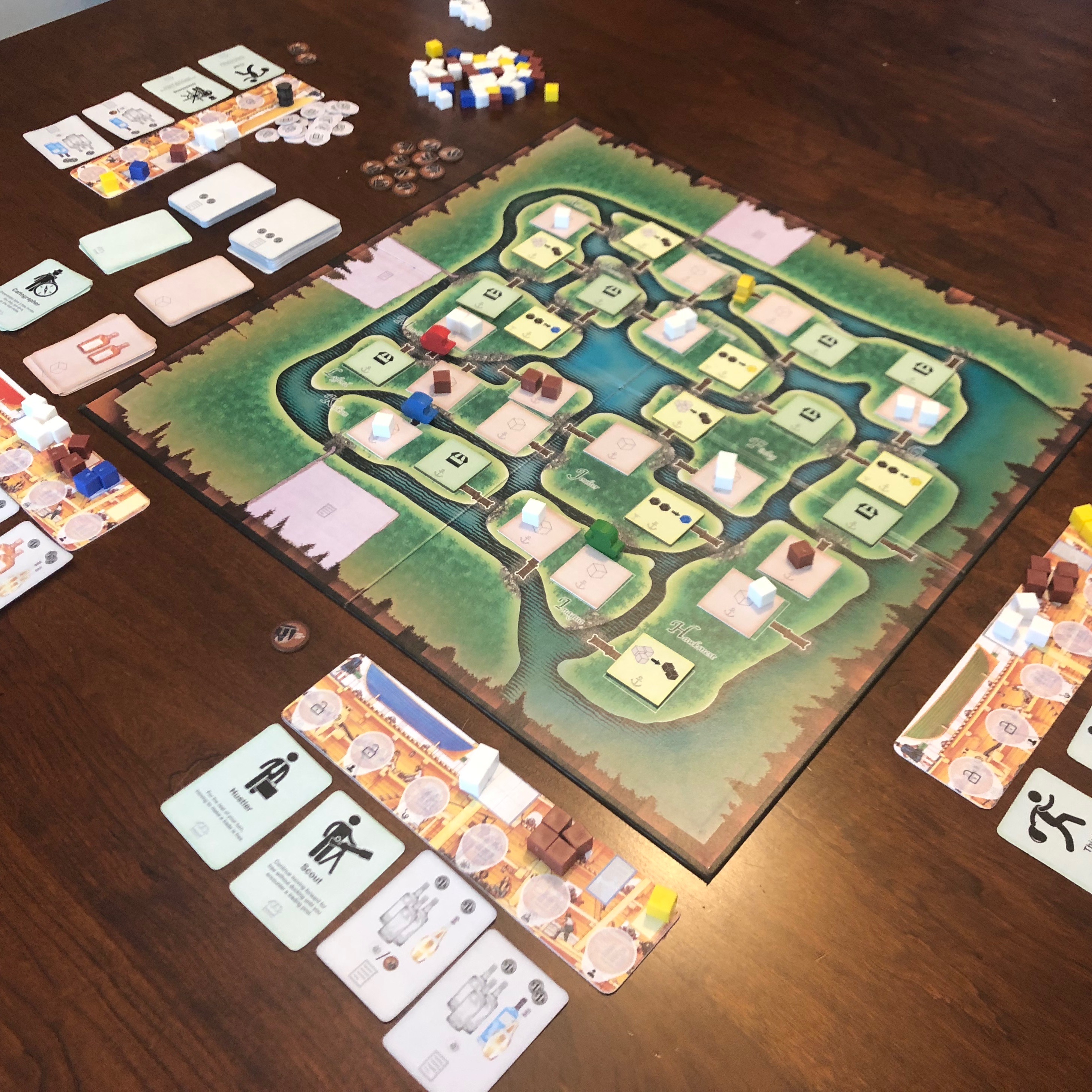 On January 16, 1920 the 18th Amendment was passed in the United States, banning the sale of alcoholic beverages. Your political beliefs on the matter have led you to a life at sea, where, armed with an entrepreneurial spirit, you are hoping your single-person "alternative distribution" operation will flourish.

The game starts at the beginning of Prohibition. You begin your efforts within the foreign islands just outside 3 of the major cities where Prohibition is in effect. Few goods and services are to be found at these islands, but money earned from successful trade will flow back into the island economy. A developing economy means there will be more booze, new avenues of trade, and new crew hoping to get in on the action. Just as things are really taking off, the repeal of Prohibition will cause the market to bottom out. Before that happens, will you discover the most efficient shipping route? Will you find the most profitable clientele? Will you bring joy to a nation?
Feedback Averages
The below numbers are the average scores, rated by the feedback forms collected.