Attatat (Published name will be Sweet Success)
Published by:

Mayday Games
Designed by:

Charlie Hoopes
Players:

2 - 5
Ages:

8+
Time:

15-45 minutes
Files:

RULES -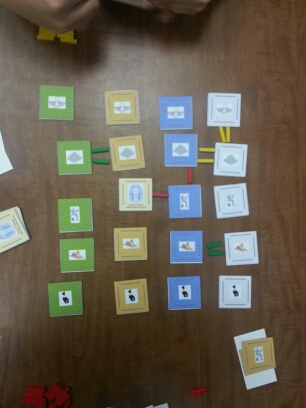 Lay planks to build paths between your tiles. The longer the path, the more points it earns. However, every time a path is scored, another part of the playing area disappears.
The Egyptian theme is new and replaces the numbered tiles that were on the table at Unpub3.
Feedback Averages
The below numbers are the average scores, rated by the feedback forms collected.