Castles of Roshambo
Designed by:

Jared Bakewell
Players:

2 - 7
Ages:

10+
Time:

60 minutes
Files:

-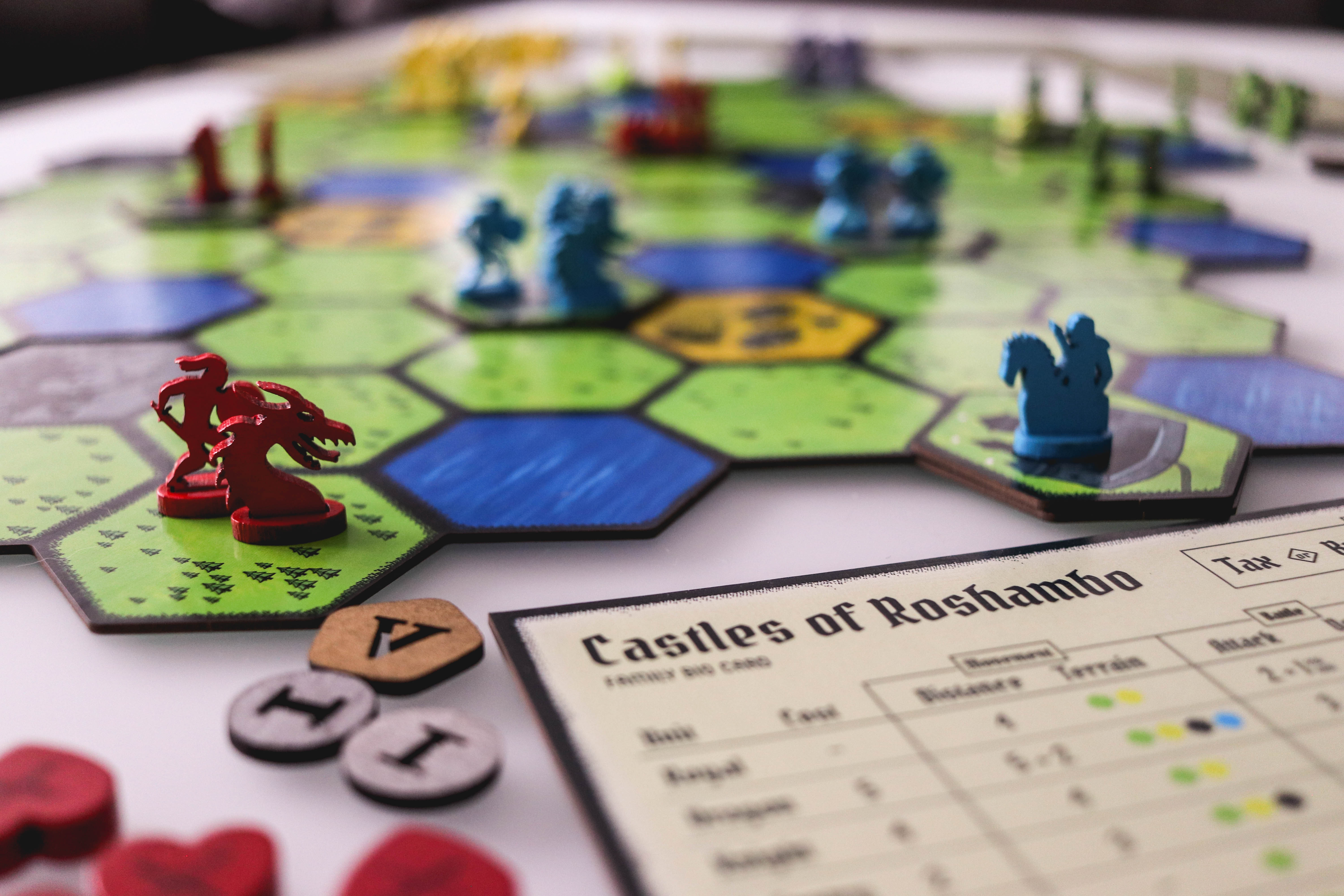 Welcome to Castles of Roshambo where royals battle in hand-to-hand combat to rule the realm. Command dragons, knights, and infantry as you strive to fulfill an ancient prophecy: the royal who rules four castles, rules the realm.

In this light, medieval fantasy strategy game, battles are decided by a fresh take on roshambo, a.k.a. rock-paper-scissors, and every game plays different on its modular board.

Fortune favors the bold, but be cunning or your people may have to start again with an heir to the throne! Who will be the ruler of the realm in Castles of Roshambo?