! Top Dog !
Designed by:

Quantum Potato
Players:

2 - 5
Ages:

13+
Time:

45 min
Files:

RULES -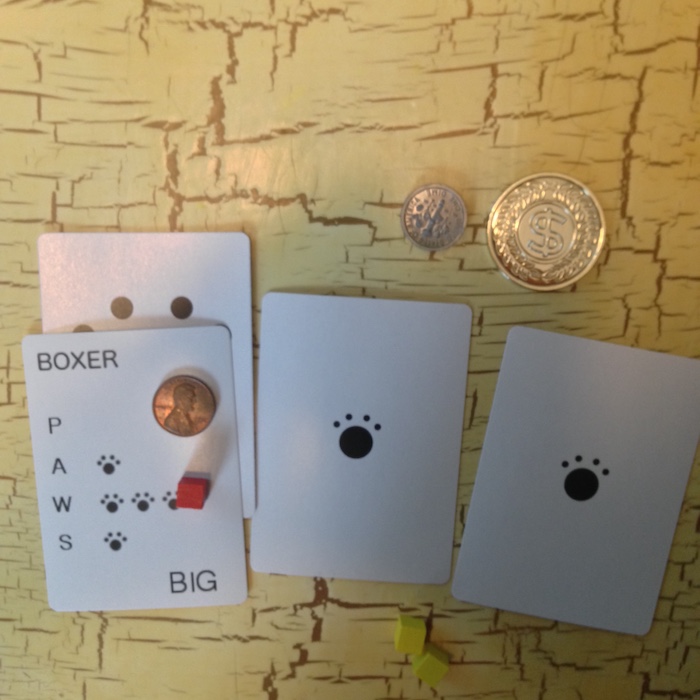 Poise, Agility, Wiggle and Speed - Bulldogs, Poodles, Terriers and more each have a unique stat combination to impress the Judge.
Pick your dog carefully, then train to increase their Poise, get into Bronze, Silver and Gold Shows to win medals for your champion!
Sell your dog for more money to upgrade your kennels and buy new dogs and enter into the Gold show.. or donate to charity and cash out the medals for victory points in your hall of fame!