A Mad Tea Party
Designed by:

Floyd Pretz
Players:

3 - 8
Ages:

12+
Time:

15'
Files:

-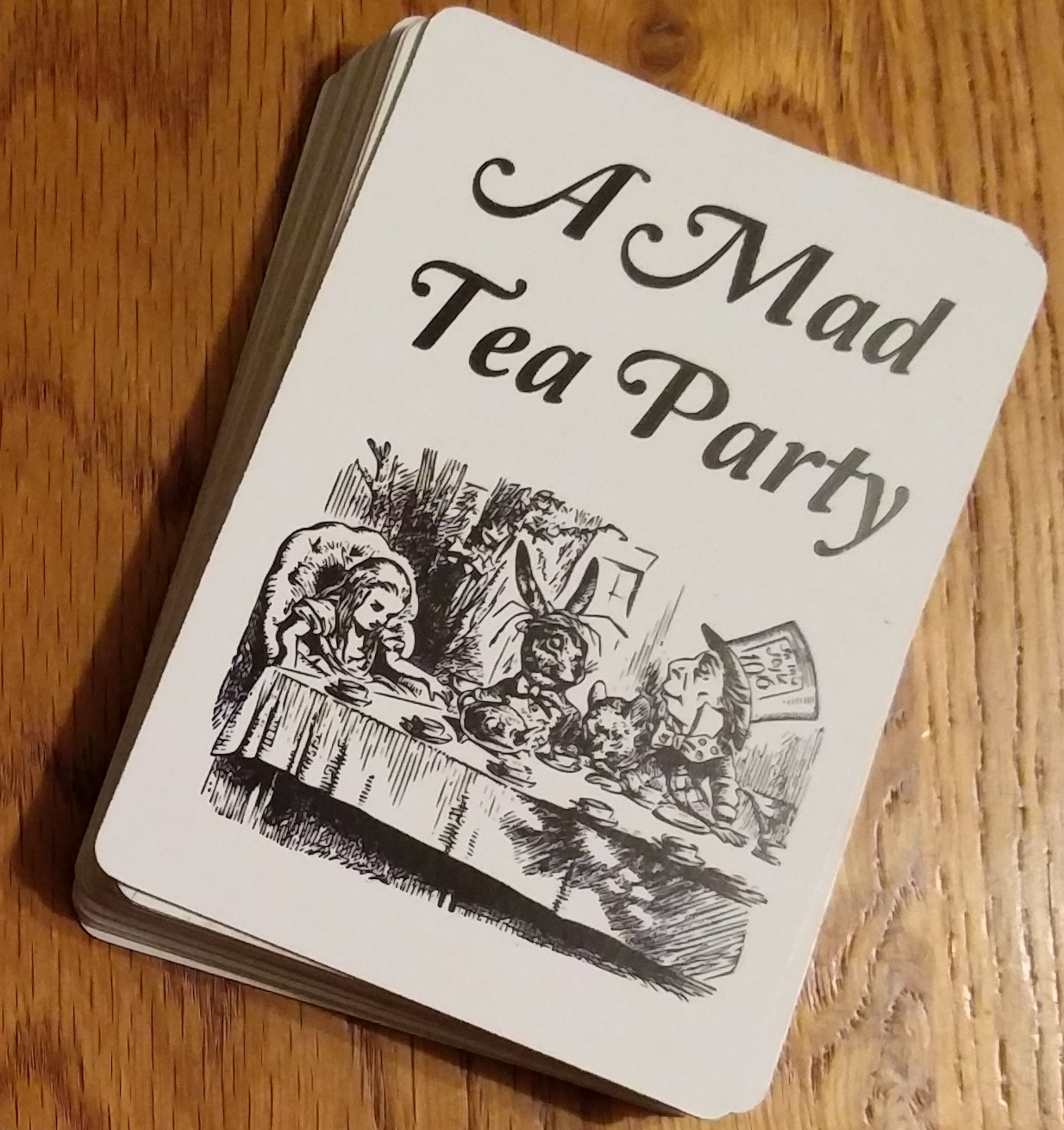 It's time for tea! Mad tea! Because we're all mad here, it's going to be a Mad Tea Party!
Player's race to complete their tea party first by getting the right cards in their hand via real-time trading.
Use the cards to make place-settings and once your party is ready grab a guest of honor before they're gone.