Heartcatchers
Designed by:

Emma Larkins
Players:

2 - 2
Ages:

8+
Time:

10 minutes
Files:

-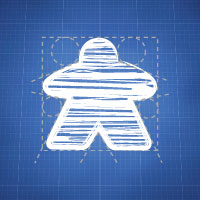 Players take turns "catching" stacks of cards, moving them back and forth across the playing field to increase their end scores. They can also play Secrets (or bluff the playing of Secrets) that affect scoring, or use card actions such as Heartbreaker or Your Eyes Only.

This portable, fast-paced game (only 20 cards and playable in under 10 minutes) is a great way to break the ice with new friends and potential love interests.

Official Boston FIG 2015 selection. Featured on Geek & Sundry.