Tsunami!
Designed by:

Chris Williams
Players:

2 - 6
Ages:

10+
Time:

45-60 min
Files:

-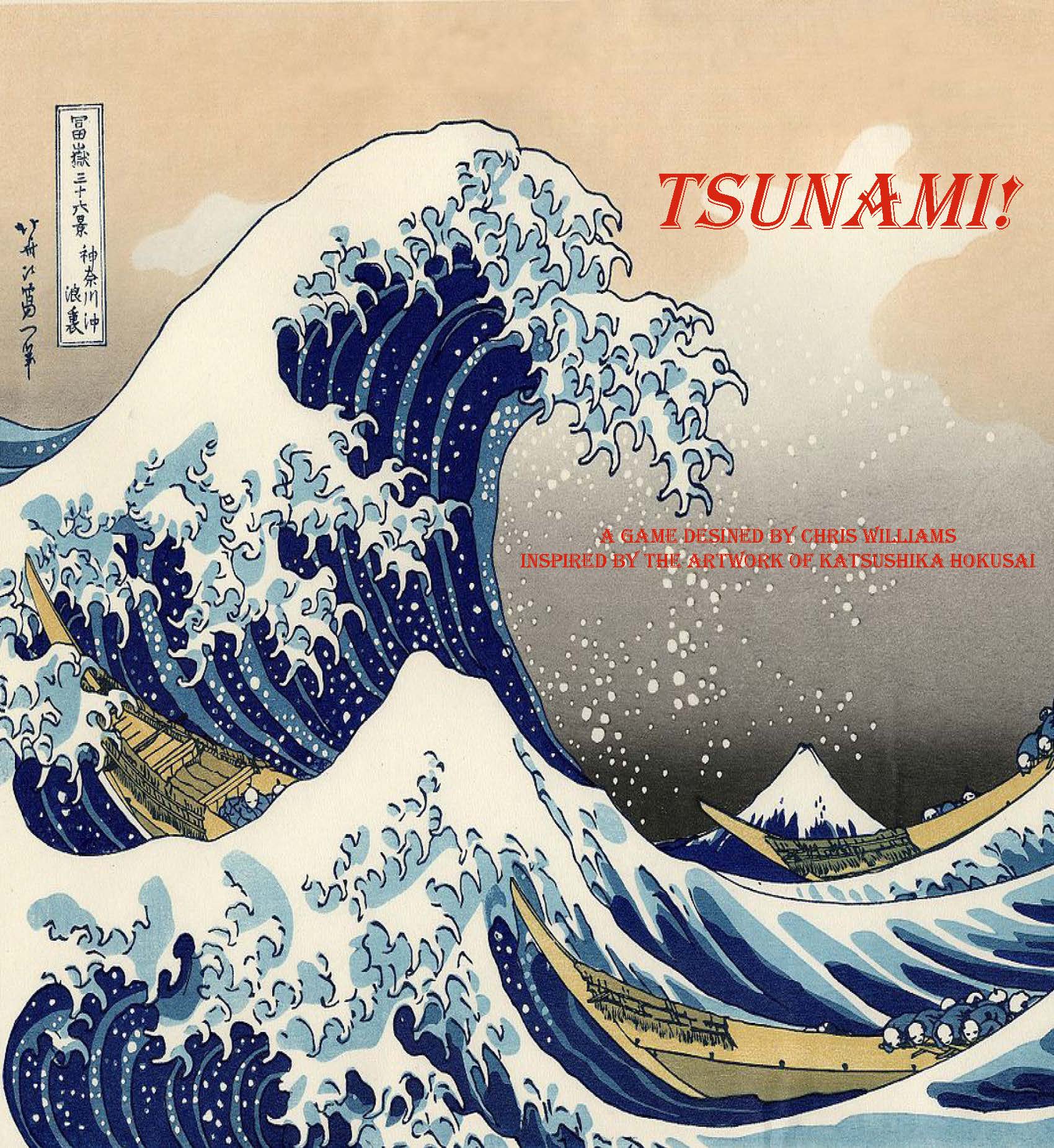 In Tsunami, each player controls the destiny of a small fishing village off the coast of feudal Japan. You'd like to be the only village with access to the fishing grounds in order to keep your people prosperous.
You've decide that the best way to do this is to pray to the gods of sea and storm and cause a giant wave to drown your rival villages out.
Sadly, they've all decided the same thing and are trying to wipe you out first.
Players will draft cards into their hands and will use them to secretly "program" how the wave will move around the fishing grounds. As the wave moves, it will cause damage to villages (and possibly sink them). Players who have their village entirely wiped out are out of the game and the last village left above the waves is the winner.
But, beware, Karma can come back to bite you and you may wind up sinking yourself as well as your rivals and no one will be left above the waves...