Convert
Published by:

Yodeo Games
Designed by:

Ian Reed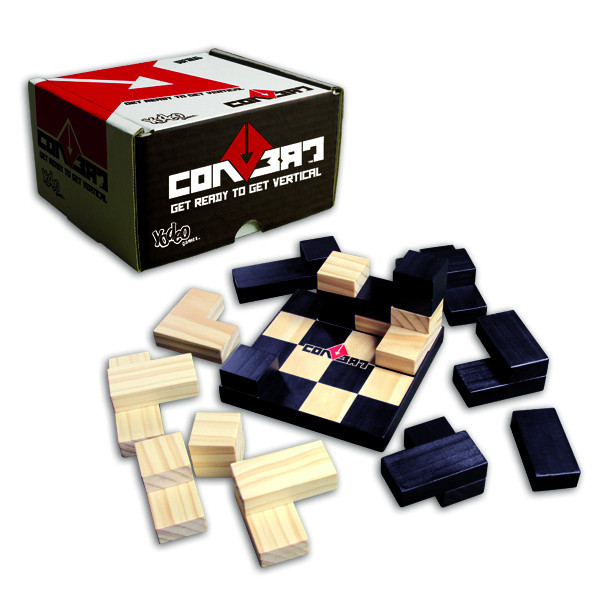 A seemingly simple puzzle game, Convert pushes spacial awareness to the next level. By manipulating pieces to fit with each other, players attempt to score rows, while claiming spaces on the board by converting them to their color.

Unlike many other abstract games that leave all of the scoring to the end, Convert creates a dimension of play that challenges players to battle for points throughout the entire game.

This isn't as easy at it looks though, as each piece you place causes the board to climb taller! We have yet to see a game of Convert be played where the players haven't literally become "vertical" themselves and leave their seat to get a better look!