DiceQuest
Designed by:

Kevin & April Cox
Players:

2 - 4
Ages:

8+
Time:

1 hour
Files:

-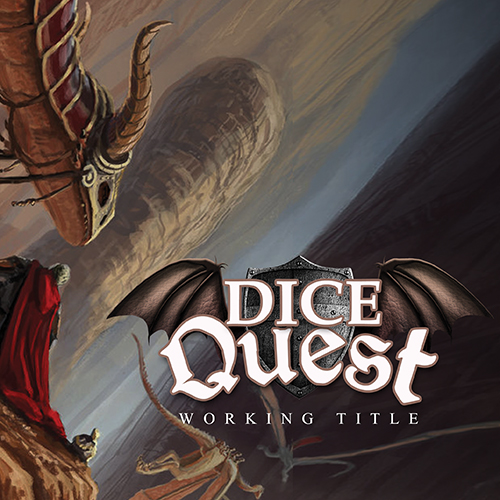 WHERE IT CAME FROM
This dice game utilizes the unique dice mechanic from Space Movers. While playtesting Space Movers, we found that the dice mechanic was very popular and often produced cheers and high-fives at the game table. We wanted to create a game that featured the dice mechanic in a way that would appeal to a larger audience.

WHAT IT'S ABOUT
The game is simple. Players assume the role of a Knight in a fantasy medieval setting. They attempt to complete various quests with die rolls and the help of Squire Cards. The quests come in three categories:

Cooperative-choose another player to roll with you on a quest. Both players earn Nobility with a successful check.

Competitive- challenge another player to determine who is the better Knight. The victor earns Treasure.

Solo-try a quest on your own to prove your merit and earn Favor.

Earning Favor, Treasure and Nobility allows each player a chance to gain the support of other characters in the Kingdom. The characters rank in three levels and players must gain the support of 1 from each level. Earning this support is done in a Solo die roll much like a quest. If you win their support, these characters will help you for the rest of the game. Once players have a character from each level they may then attempt to win the support of the King. If successful, they are the chosen one and win the game.