Dark Money
Designed by:

Benjamin Kanelos
Players:

3 - 6
Ages:

8+
Time:

20 minutes
Files:

RULES -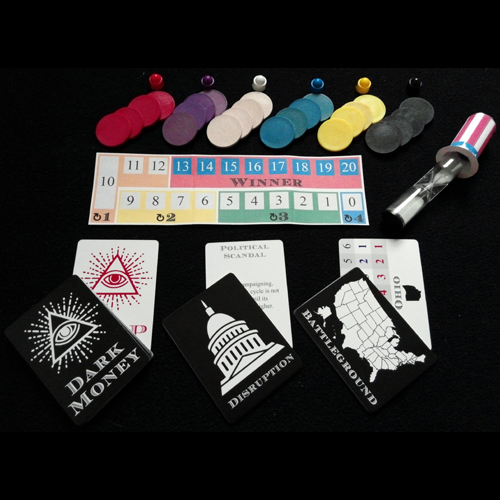 Welcome to the 1%. It's time to use your capital to influence the capital. Do you have what it takes to manipulate the political machine from the shadows and become the true leader of the 'free' world?

Dark Money is real time bidding and trick taking
game. However, the amount of remaining time in the sand timer is covered, so you are never exactly sure when the round will end. It's a race to the top... can you form alliances, spin lies, and make deals before time runs out?