20,000 Karats Under the Earth
Designed by:

Doug Clelland
Players:

1 - 4
Ages:

8+
Time:

~30 mins
Files:

RULES -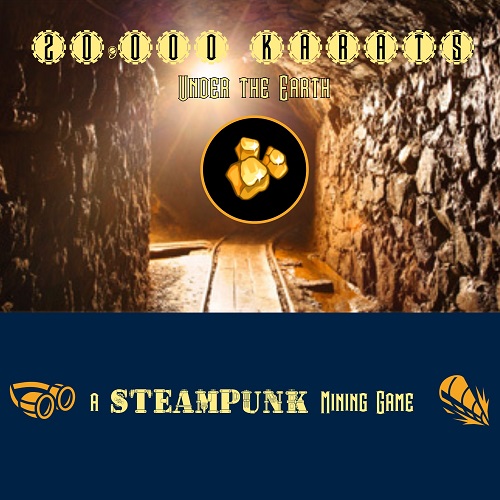 Rumors have surfaced of massive gold deposits, vastly larger than any previously discovered in the 19th century. Intrepid miners, drawn underground by the hunt for wealth, drive advanced steam-powered devices ever deeper in their search for the motherlode.


Do you have what it takes to dive into the depths of the earth,
and return richer than your wildest dreams?