Do You Know Your Neighbors?
Designed by:

Phil Cartagena & Josh DeGregorio
Players:

5 - 12
Ages:

12+
Time:

45 minutes
Files:

RULES -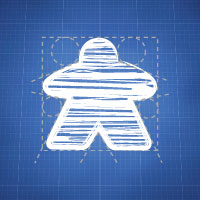 In Do You Know Your Neighbors?, between 5 and 12 people play the role of a Kind, Wicked or Fickle neighbor. The object of the game is to resolve enough Situation Cards so that your teamís score pile has a total of 15 points.The catch, however, is that you do not know who is part of your team as all identities are hidden. Each resident has a vested interest in the town resolving situations their way. There is strength in numbers, so players must attempt to discover who among them is working for or against their efforts.