Jump, Frog!
Designed by:

Wandering Tribe Games
Players:

2 - 4
Ages:

8+
Time:

15 minutes
Files:

RULES -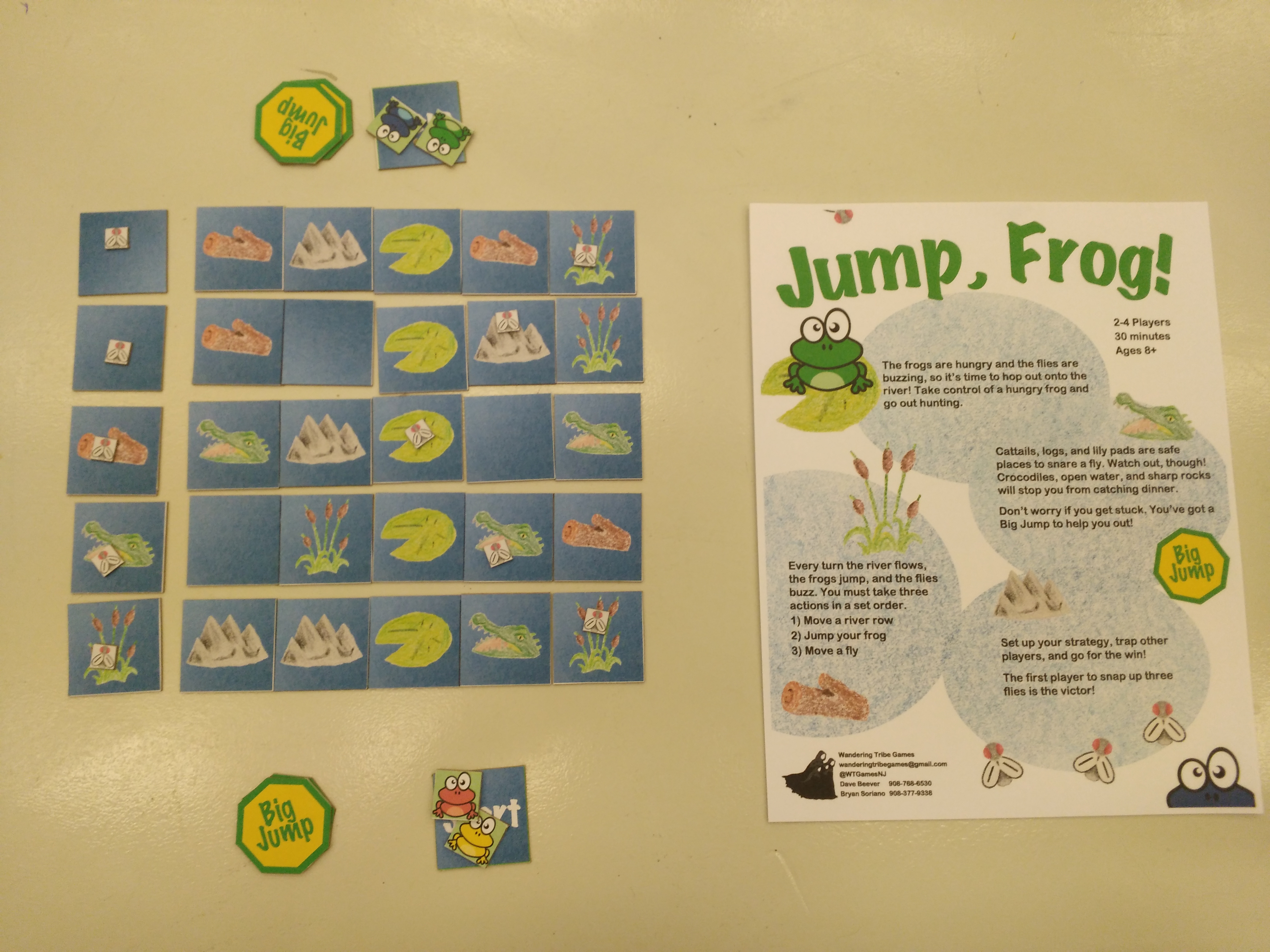 It's dinner time and the frogs are hungry! Jump out onto the river and catch a few flies.
Players move frogs and flies across a continually flowing river. Safe spaces let you land and catch flies, danger spaces block your way. Don't worry if you get stuck, you've got a big jump to help you out!
Think ahead, trap your opponents, and catch the most flies to win.