The Illumination of Lucid City
Designed by:

Barry Goldstein
Players:

1 - 4
Ages:

12+
Time:

60
Files:

-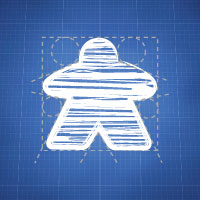 Lucid City was an innovative and artistic paradise. But Evil bureaucrats set off a revolution and human life was darkened by plagues and the suppression of technology This was the Undoing.

NOW, As youthful super scientist revolutionaries you wield a limited supply of near magical technology. Your goal is to overthrow the fascist government and rescue the city before your resources are depleted and progress is destroyed.

Exchange between Technology cards and Renewable Dice to overturn the six darkened regions of the city. With every step towards enlightenment the enemy responds with an attack.
Flip over all 6 city tiles and Lucid City is Illuminated.