Fire in the Library
Designed by:

Tony Miller
Players:

2 - 5
Ages:

8+
Time:

10-15 Minutes
Files:

RULES -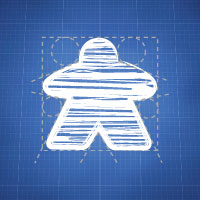 In the time of the Pharaohs, you are a librarian in the Library
of Alexandria. Your worst nightmare has occurred and a fire has broken out. The blaze is spreading rapidly and has begun consuming everything in its path. You are sure that the Library itself will be lost, but you vow to save as much
knowledge from the flames as possible before it burns down.