Underprepared Heist Management
Designed by:

Zachary Huff
Players:

2 - 4
Ages:

14+
Time:

30-45 minutes
Files:

-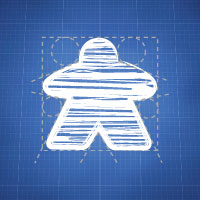 Robbing a bank is a tall proposition for most; extensive planning is paramount to success. As luck would
have it, you have discovered the perfect bank to stage a high-risk, high-reward heist. Unfortunately, several
other like-minded individuals have reached the same conclusion. You have assembled a
team of thirteen robbers who will blindly follow your plans as you give them. With your collective dreams of
wealth and success suddenly in jeopardy, you do what any like-minded individual would do: rush in and
make your plans up as you go.
Feedback Averages
The below numbers are the average scores, rated by the feedback forms collected.