Blood of Rome
Published by:

https://boardgamegeek.com/boardgame/179257/blood-rome
Designed by:

David Luis Sanhueza
Players:

3 - 4
Ages:

12+
Time:

90 minutes
Files:

-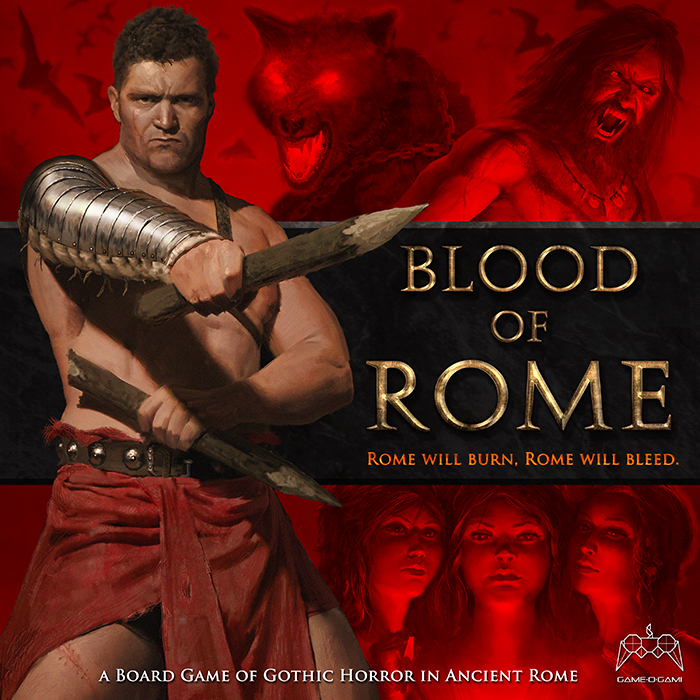 Blood of Rome is a board game of gothic horror in ancient Rome. Rome will burn, Rome will bleed.

In Blood of Rome, supernatural factions fight a secret war in the streets and catacombs of Rome. Vampires, Werewolves, Gargoyles, Witches, and Slayers form alliances and vendettas in their conflict over the soul of the empire. Each player secretly belongs to one of the five Factions, with the goal of gaining the most victory points for their faction. They can achieve this goal by helping their faction's Agents occupy the most Locations on the City Board, and by slaying the agents of other factions with which they have a Vendetta, adding those agents as points to their Catacomb.

Players take turns placing cards from their hands onto the limited slots of each location on the board. Each card belongs to a different faction, and has special abilities which can: add new agents to a location, transform agents from one faction into another, slay agents, trigger a combat vote, acquire new cards, and more. Any player can play a card from any faction on their turn, thereby manipulating their enemies into doing their dirty work for them. A Calendar of Auguries tracks the cycles of the sun and moon, triggering additional special abilities on the cards, depending on when they are played.