We Come in Pieces
Designed by:

John Bailey
Players:

2 - 4
Ages:

10+
Time:

1 hour
Files:

RULES -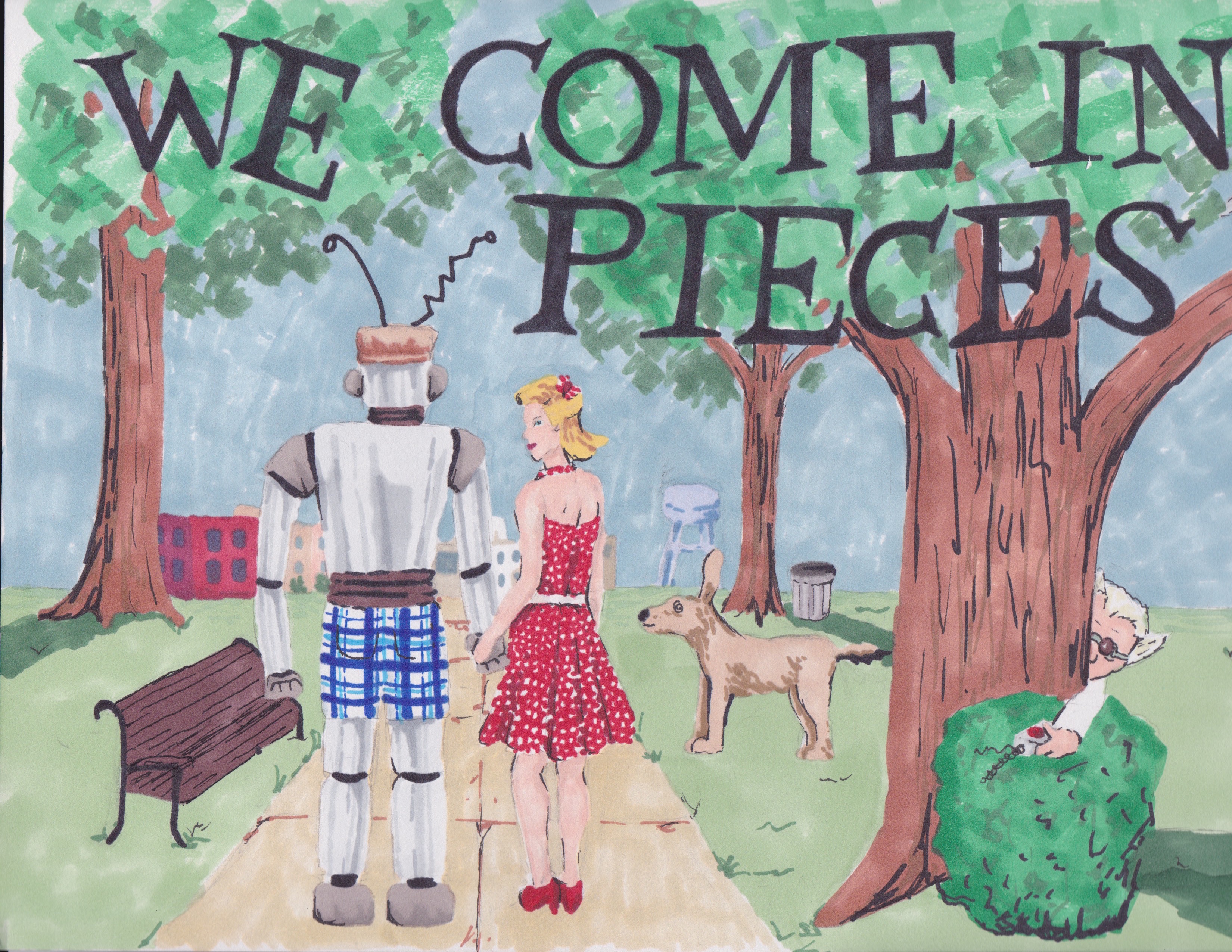 We Come In Pieces takes place in the fictional town of Small-Town in the middle of some unnamed region of an unnamed territory or state in Earth's mid-20th century. Each player is one of the alien masterminds working for the Matriarch of your home planet. Your goal is to use your robot to exert influence over the citizens of Small-Town in order to secretly capture its first wave of Earthlings to bring back to your home planet as pawns to do your bidding. All the while, you will be improving your robot when you can, and thwarting the efforts of the other masterminds. But you must be careful-if the humans catch wind of your true intentions, they will resist, impeding your progress. What's more, you are in a "friendly" competition with your fellow alien masterminds for taking control of Small-Town, and these collaborators won't hesitate to find ways to slow you down and get ahead of you. All in good fun, of course.
The Matriarch receives great delight in favoring the underdog in these contests. For this reason, the player in last place, known as the Favored One, will always receive the favor of the Matriarch, receiving temporary special powers. That is, until another mastermind becomes The Favored One...
The alien mastermind who has exerted the most control over the populace, slowed down the other player masterminds, and accomplished side missions while upgrading their robot and maintaining the most Discretion by the end of the 5th day (round) wins the favor of the Matriarch (and the game!)
We Come in Pieces is a light-medium weight competitive game that utilizes action-selection, area control, resource management, and player interaction.