BLOCKBUSTER!
Designed by:

Duffy Austin
Players:

3 - 8
Ages:

10+
Time:

3 hours
Files:

-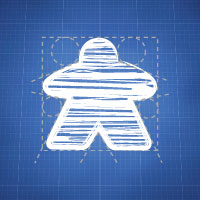 Formula Pictures has fallen on hard
times — No one is seeing their artsy,
ground-breaking films! In desperation,
they sign some of the world's hottest stars for
movies without scripts or directors. It falls to
these celebrities to make up the story as they go — each convinced that they are the star!

BLOCKBUSTER! is a roleplaying/storytelling game where players take on the role of movie stars who are trying to make a film together while at the same time competing to be the film's star. Players can sabotage their rivals by trying to upstage them during their big scene, changing the genre of the film on the fly, and giving them notes from the studio that they must follow regardless of how ludicrous they are.