Core Conundrum
Designed by:

Julian Y. Sison
Players:

2 - 4
Ages:

10+
Time:

60 mins
Files:

-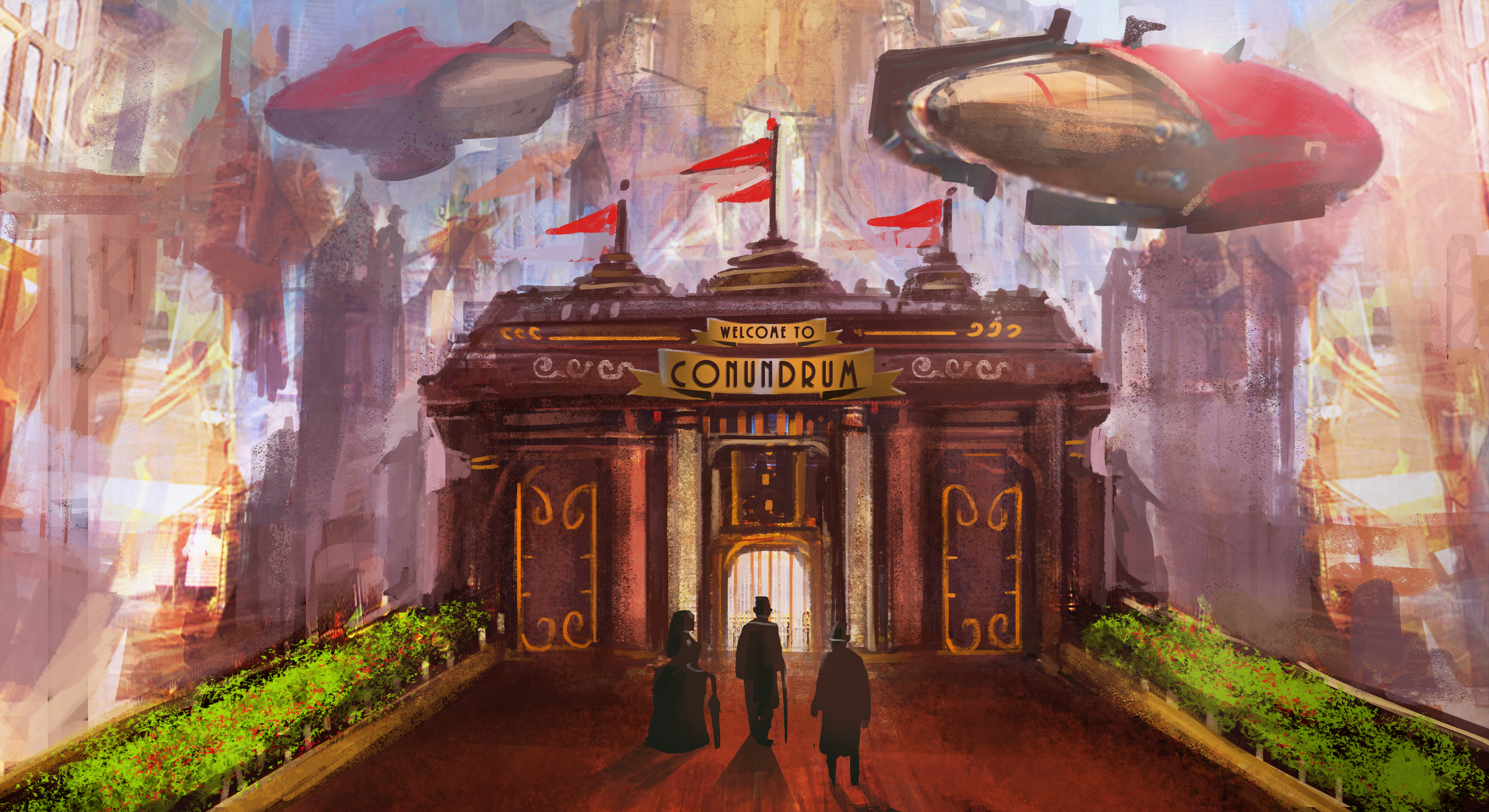 The Flying City of Conundrum's 343rd Annual Invent-o-Fest, the greatest display of scientific marvels, is in two days. You've just placed the finishing touches on your entry: the Erudite Chronometric Automaton. But as luck may have it, your trusted laboratory assistant has stolen it! You're sure that he has already used your invention to travel through time and escape your clutches so going after him would be a futile effort.
You still have other blueprints lying around and you resolve to scour the city for the necessary ingredients to complete your second masterpiece.
A few of your arch-rivals have their eyes on the same prize; you must race to gather all the gadgets and goodies you need before time runs out!
However, you aren't just contending with each other: the ever-changing shifting districts within Conundrum is also a puzzle you have to overcome!