Alt
Designed by:

Brains of Steel
Players:

2 - 6
Ages:

12+
Time:

60-120 minutes
Files:

-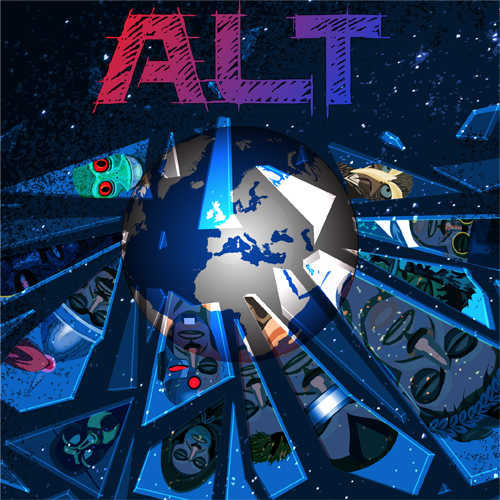 Alt - Who Can You Trust?
Unexplained phenomena has plagued the planet in increasing amounts lately. UFOs and celestial anomalies have been spotted, unusual weather patterns and natural disasters have battered Earth, and the emergence of supernatural creatures and aliens has magnified. The paranormal divisions of some of the world's most powerful governments have assigned their top agents to investigate these occurrences.

The top cause for these bizarre incidents has been tied to the presence of individuals called Alts. These beings come from alternate realities to our own. It is not known how they enter this reality, but each government wants their Agents to find these Alts and somehow prevent them from causing further mayhem. Each Agent has been equipped with leads and information for finding these Alts. In addition, these Agents can eventually uncover hidden knowledge of arcane arts and alien technology not yet known to mankind.