The Red Zone
Designed by:

Sean Finegan
Players:

2 - 2
Ages:

8+
Time:

45 min
Files:

RULES -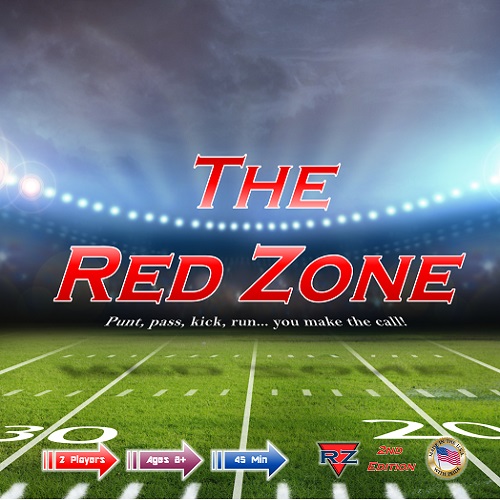 For the casual fan and the football addict! The Red Zone fun football game that allows a novice football fan to learn the basics of football while allowing experienced football fans to coach wisely and put the odds in their favor.

Two teams can go head to head in a single game or multiple players can set up a league to see who will be The Red Zone champion!

You will choose what plays to run and how to utilize your star players at crucial times. Will you run the ball for a shorter but surer gain? Will you pass the ball inside and outside to throw the defense off? Or perhaps you're a risk taker who likes to throw the long bomb!

Knowing your opponents tendencies, calling the right plays and managing the clock could be the difference between winning and losing the championship!

Both teams will be engaged on every play as you battle it out in this classic, fast-paced game of head-to-head football. As time begins to run out, you may be forced to change your strategy to save precious seconds on the clock. It won't be easy, the defense wants to force you to keep the clock moving!

Use the stat sheets provided to keep track of rival matches, league records, sacks, and other stats for personal records and bragging rights.