Titan Expedition
Designed by:

Jay Treat
Players:

3 - 4
Ages:

12+
Time:

1 hour
Files:

-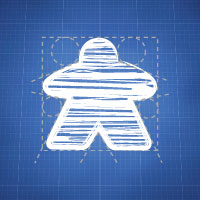 The ISA has spent billions to send you to Saturn's largest moon. Will you make the ground-breaking scientific discoveries that get your name in the history books and honor your country?
• Step from site to site gathering specimens.
• Research an entire row or column of cards at once.
• Collaborate to split the work… and the honors.
• Players who hate Splendor love Titan Expedition.
• Players who like Splendor prefer Titan Expedition.