Forest of the Shadow
Designed by:

Morten Monrad Pedersen
Players:

1 - 5
Ages:

10+
Time:

20
Files:

-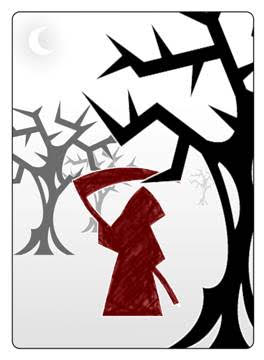 Forest of the Shadow is a card game consisting of 100 cards. It also has seven card-based expansions that can mixed into the deck to customize gameplay.

In "Forest of the Shadow" you're caught in a warped forest by The Shadow. To escape you must make magical Patterns to create 6 Wards each of which can protect you from a Curse cast by The Shadow. As soon as you've created the 6th Ward, you have won the game.
While you create the Wards you move in a circle through the Forest guided by your magical patterns trying to keep ahead of The Shadow until you can escape.