Kaiju Rising
Designed by:

Jason Smith
Players:

2 - 4
Ages:

10+
Time:

30-60 minutes
Files:

RULES -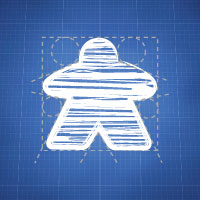 Players take the role of giant kaiju from the depths of the ocean. The kaiju walk the streets of the city
demolishing buildings with their powerful claws and teeth as well as their powerful breath. The humans won't go
down without a fight though and call in the military. Tanks roll into town and take defensive positions throughout
the city. Planes fly over and deliver powerful missile strikes to the mighty kaiju rampaging the city. How much destruction can the kaiju create before ending their assault on the city?