Table For One
Designed by:

Ian Reed
Players:

1 - 1
Ages:

13+
Time:

20 minutes
Files:

-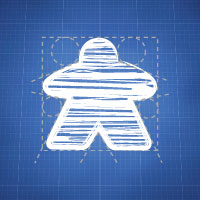 Table for one is a solo player dating game. You play as a single person trying to find a date.

To do this, you use the different "Baggage" cards in your hand (4 suits - desperate, judgmental, neurotic, and trampy) to interact with the various date cards that show up to date you.

Each person you date has a different amount of your baggage they can handle before they run away. Go over their limit on one of their 4 limits, and they run, leaving you to reflect on your behavior with in-game penalties.

These penalties make things harder as they go, doing things from leaving texts unanswered to collecting cats.

Collect too many cats and you lose, and likewise making all the dates run away will make you lose. Land just ONE date.. and you win! Just like real life!